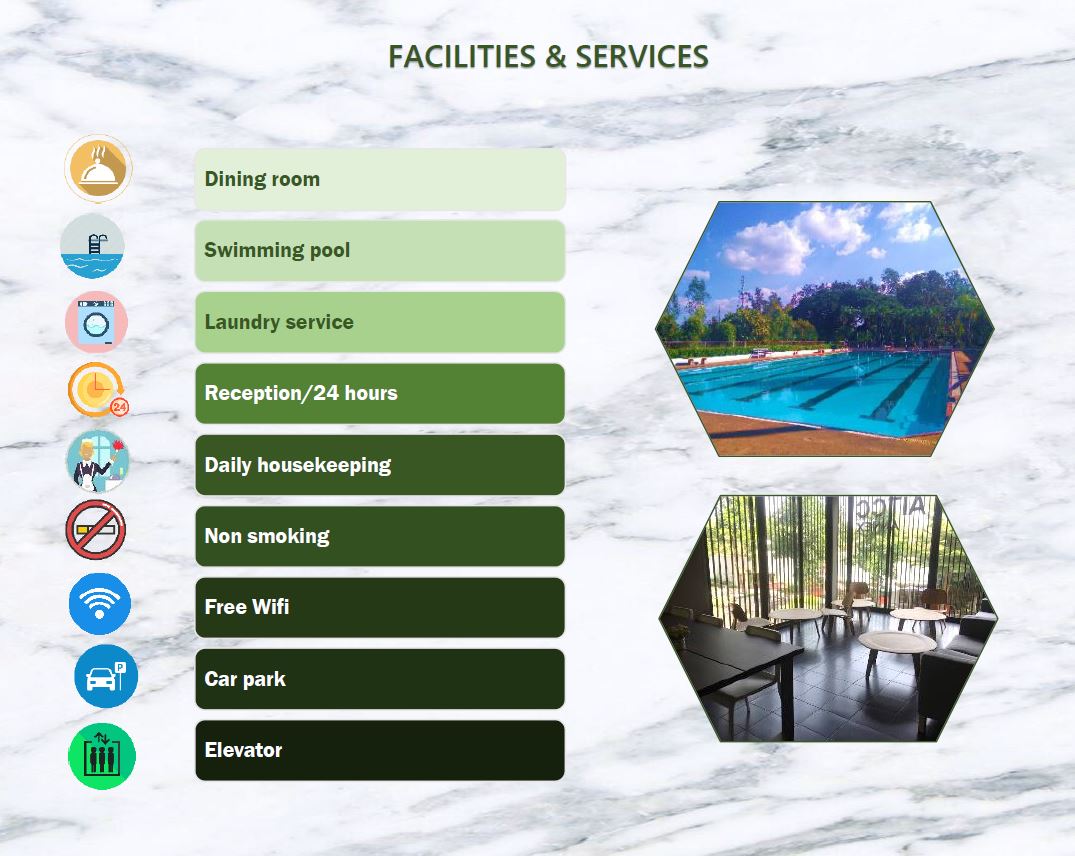 The AITCC role is to provide modern, efficient and fully equipped on-campus conference facilities for use by trustees, faculties, students, alumni, staff, visiting lecturers, course participants, other visitors to the Institute and the campus community in general. The AIT Campus has many opportunities for exercise and sport – please check at the Reception Desk for locations and availability.
The campus is almost self-sufficient with all the needed facilities
Post Office,

Bank, Student

Cafeteria

Thai Restaurant

numerous Food & Beverage Outlets and

Boutiques,

Bookstore & Stationery Shop,

Hairdressing Salon,

Tailor,

Travel Agents

7 Eleven

Convenient store

Future Park – is just ten minutes away by bus.

Public Transport Bus No. 510 leaves from just outside the main gate linking all areas of Bangkok and the surroundings, and one of the major local shopping and cinema complexes –
The Reception Desk will reconfirm airline reservations, and make onward tour and hotel bookings for guests, and can provide information and maps about the campus, local sightseeing and about Thailand in general.
There is a swimming pool easily accessed from the AITCC guest rooms; tennis, badminton, squash and volleyball courts; football fields and jogging areas; also the Student Union operates male and female exercise rooms.
AITCC has its own business center, where guests and course participants can access Internet, email, word processing and other computing necessities. Photocopying, laminating, typing, and fax receipt or transmission are available 24 hours a day.
_______________________________________________
© Asian Institute of Technology Conference Center,
P.O. Box 4, Klong Luang, Pathumthani 12120, Thailand   
Contact us : Tel: 02-524-5102  Fax: (66 2) 524 5207  Email aitccr@ait.ac.th